I have noticed that there are three separate scales of time when dealing with people and the world.
Realtime
This

 

scale

 

is

 

no

 

stranger

 

to

 

anyone

, 

as

 

it

 

is

 

what

 

we

 

all

 

use

 

for

 

much

--

if

 

not

 

necessarily

 

_most_

\

--

of

 

our

 

time

. 

Driving

, 

eating

, 

walking

, 

and

 

talking

 

in

 

person

, 

as

 

well

 

as

 

the

 

transmission

 

of

 

information

 

through

 

the

 

post

, 

freight

 

services

, 

or

 

print

 

and

 

radio

 

media

 

all

 

take

 

place

 

in

 

this

 

scale

 

of

 

time

. 

It

 

is

 

used

 

in

 

the

 

outside

, 

real

 

world

, 

where

 

interactions

 

between

 

people

, 

objects

, 

and

 

information

 

take

 

place

 

in

 

hours

, 

days

, 

weeks

, 

and

 

months

.

Rarely called this anymore, this is also not uncommon to most people in the developed world. Essentially all electronic media, including the Internet and television, as well as most other computer-based activities, run on this timescale. It is the scale at which interactions between people, objects, and information take place in seconds and minutes.

Supratime (my term)
A rare scale, at least in observable behavior, it tends to be the scale at which the actual computer runs, as well as being used in dreams and adrenaline-fueled incidents. It is a scale at which interactions take place in fractions of a second, and frequently, when used by a human being, is when one speaks of "time slowing down".

What I have noticed is that, the more time one spends in one of the higher-order scales, the harder it is to get back into one of the lower-order ones. As an example: I have recently been spending long periods of time (work) on the computer. This elevates my normal perception of time from realtime to Internet time. Thus, I have found myself wondering:
Why my car does not accelerate as quickly as I feel it ought to.

Why phone calls, letters, and packages do not arrive today or sooner.

Why others are only partially done with their food/work/activities, when I have been finished for what seems like forever.

How soon lunch is, when I have only just eaten breakfast.

Why the various webcomics I read have not updated again.
Disconcerting enough as running on Internet time is, I have found myself running in supratime with ever-increasing frequency. This leads to such things as wondering:
Why doors and doorknobs seem to move too slowly.

Why people are not posting on LJ, when the latest entry on my Friends page is dated less than a couple minutes ago.

Why it seems to take so long for pages to load, even on a high-speed, low-latency link.

Why I can see this hummingbird's wings.
...OK, perhaps that last one is a bit contrived (though sometimes I wonder why my keyboard's keys are moving so slowly), but it has been very strange. This ridiculously-elevated sense of the passage (or non-passage, from my point of view) combined with the last few nights' lucid dreams, as well as the wholly unexpected things that have been going on in my life recently, has thrown me into sort of a strange mood. I am not entirely sure I can supply a description for it, other than the fact that there are distinct and noticeable periods during which I am not entirely sure whether I am dreaming or not, or whether it is simply me running faster than time again. I have developed the habit of late of running various reality tests at opportune moments, just to ensure that what I perceive as happening actually is. As a result of all this, I feel much like Grace and Nanase in this comic, fifth panel. (Grace having just found out over the weekend that she is part alien and was created to destroy a different evil lab's monster, but one of her creators had just lost his daughter, and so the super-human DNA that was supposed to be part of her makeup was replaced with his daughter's, making Grace too well-intentioned and nonviolent to complete her task; Nanase having recently realized that she is gay and attracted to Ellen, the female, bisexual, magically-created duplicate of Elliot, her former boyfriend)
I have just noticed that I have been linking to EGS an awful lot of late...I suppose that is a result of having read through the archive a number of times recently in order to sate my hunger for information to consume whilst running on supratime, as well as it being a remarkable parallel to the way I would dearly love to see the world (well, most of the time, anyway. I mean, would it not be cool to be able to transform whenever you wanted? Well, I think it would, at least...). Plus, EGS has caught my empathy in a way that no other webcomic--or, indeed, any other published or non-published work of any sort--ever has before. Especially Ellen--I am not entirely sure why her character appeals to me, but I suspect that it has something to do with the fact that her outlook on life is much the same as the one I try to maintain.
Heh. I think I have finally slowed enough now--it is time to sleep; to sleep, perchance to dream...
---
Comments

Fuzzy clocks are way better. Nothing like seeing your computer tell you the time as "the morning"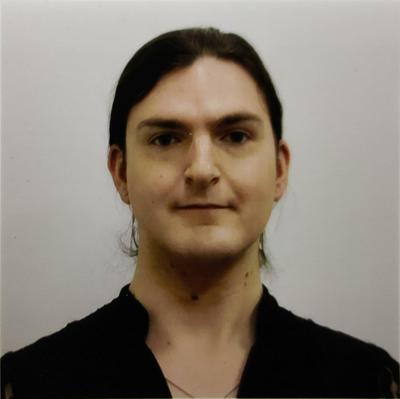 Hey, that ain't a bad idea...maybe something I could add to the login screen.